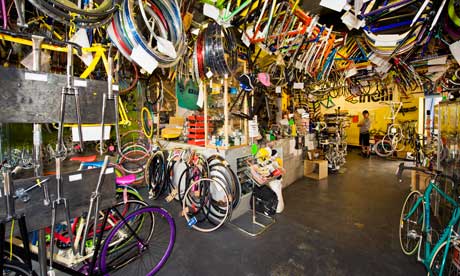 With the ease of ordering the latest parts and cycling gear, at the cheapest prices only a click away…what will become of the small, 1-person bike shop?
Will the need for the cheapest prices and global shipping signal the end for such businesses?
Is the 1-man bike shop a nearly extinct species that will see the end soon? Or can there be room for everyone?
How many of you purchase online only? Or shop exclusively at physical, bricks-and-mortar stores, or a bit of both?
What is most important to you? Saving the most money…or establishing a genuine relationship with someone who can provide advice from years of experience?
Please comment! Your thoughts, opinions, and viewpoints are most welcome!
-Mark