Good, quality kids road bikes have become harder to find, as most parents looking for a cheap road bike for their kid don't want cheap parts.
The Cadet is the best value Kids Road Bike on the market today.  Priced at HALF the cost of the competition, but with the same quality parts (Shimano SORA) and professional build as bigger 700c road bikes.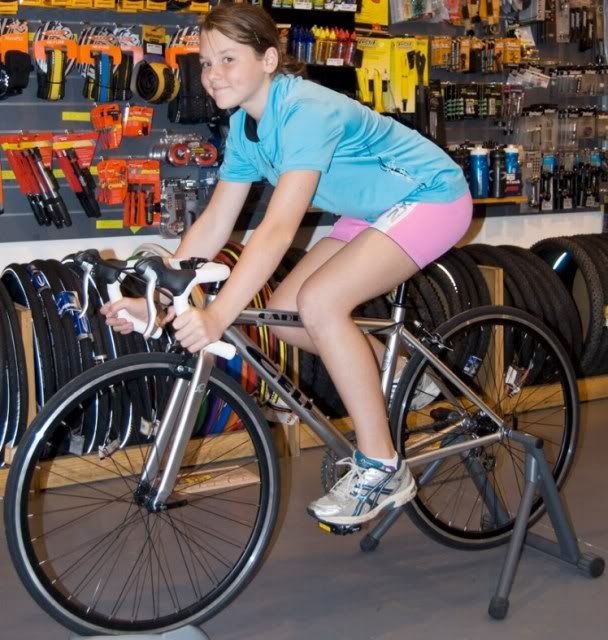 How does the Cadet compare to the competition? Lets have a look:
Felt F-24 ($1,069), featuring Shimano 2200 STI gears is one of the few options for road bikes for kids.
The Cadet has Shimano SORA, which is a much better and more expensive gear set, and still comes in under $700 and is more than $300 cheaper!
The Hillbrick ALU 24 ($1,200), come with full Shimano's SORA 9-speed gear shifting system and is a popular choice for up-and-coming road bike racing younsters.
The Cadet also has Shimano SORA gears, very similar parts, but saves you more than $500!
The Pro-Lite TheOne Childrens Mini Road Race Bike ($1,199),  features Shimano's 2200 STI gear shifting system as well, along with Pro-Lite
30mm profile, aero spoked wheels.
The Cadet is better value All-Round and should certainly deserve a long-hard-look when buying a serious road bike for your kid!