Carbon road bikes make you go faster! Why or how you ask?
Comfort! Carbon fiber is not only lighter and stronger, but it also absorbs the typical riding vibrations that would contribute to rider fatigue over the course of a typical medium to long distance ride.
The fresher you feel, the more energy you can use! Carbon road bikes are becoming more prevalent than alloy or steel bikes due to it becoming more and more affordable, while maintaining a high level of quality.
CELL's full range of carbon road bikes means that we have a racer for almost any budget. While carbon road bikes are becoming more affordable, CELL remains the best value in regards to price, performance, and value.
Lets have a look at the competition.
The Trek Madone 4.7 ($3,999 w/ Shimano Ultegra) is one of Trek's most popular racers! At just under $4,000, it represents decent value for a bike that is ready to race.
However the new Victor represents the Ultimate in Performance & Value, while costing thousands less!
The Giant TCR Alliance 0 ($2,999 w/ Shimano Ultegra) combines alloy w/ carbon to form this super popular all-round road bike that can "do-it-all". Giant says the TCR Alliance 1 is a long distance runner with sprinter's legs!
If you have the extra cash to spend, the TCR is a great bike. However if you want the same performance, while being able to spend thousands less, the Victor is worth a good look!
The Avanti Cadent 2.0 ($3,499.95 w/ Shimano Ultegra) is very similar to the Victor in that it caters to both comfort and performance, rather than just sacrificing comfort for being tenths of a second faster.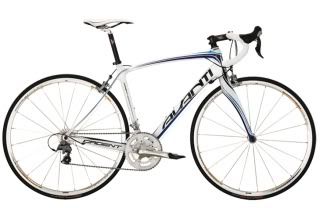 We feel our riders appreciate comfort in and out of the saddle, which in turn makes them faster. The Cadent differs with its compact crankset, but other than that, both have rock-solid Shimano Ultegra thoughout.
The Orbea Vento ($4,399) represents great value from Orbea, and is their answer to an affordable carbon road bike with Shimano Ultegra!
Featuring sloping geometry for an extremely stiff ride, the Vento is extremely race-worthy. The Victor is thousands less, but if you don't mind paying for a European pedigree, the Vento is perfect.
The Specialized Tarmac Expert ($5,299.95) is one of the premier out-of-the box race weapons that can put you on a podium if you've got the VO2 max and legs to get you there!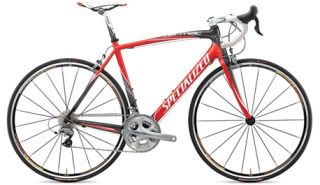 In other words, the bike won't be the weak link. Although the Tarmac has the same Shimano Ultegra groupset throughout, as with the Victor, there is little else in common! This bike is designed for razor sharp handling, uncompromising stiffness, and is designed to be used by serious riders!