How more famous fixed gear bikes stack up against the Mallet2, Solo, & Cileto? Let's have a look!
The SE Racing Lager is a decent set of kit for around $750. But,  for roughly the same spec parts and with the Mallet 2 having deep 43mm wall rims,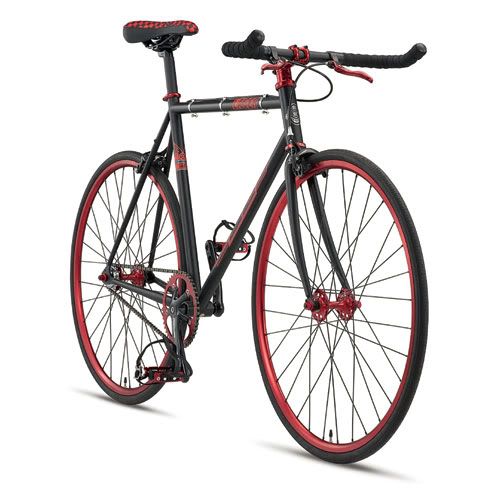 we feel that not only do you pay $250 less, you get a very competitive bike!
The Kona Paddy Wagon features very similar spec frame, fork, and parts to the Solo, however with exception to a very nice WTB Rocket V Comp bike saddle.
Paying $999 versus $599, unless you are a die-hard Kona fan, the Solo should warrant serious consideration.
The Masi Speciale LTD Flat Bar for $1,399 features classic Italian styling, a famous Italian name, Oury Bike Grips (a bike messenger favourite), Sugino RD2 Messenger Crank, along with rock solid MKS Sylvan Pedals make for a really flash looking bike. The Cileto at $899 comes with fully lugged construction, sugino messenger cranks, double toe straps, built-in chain tensioners and more.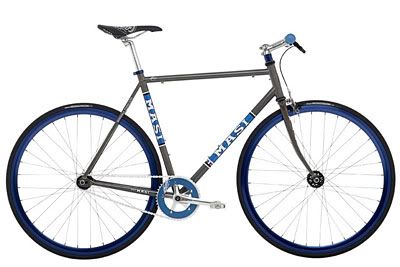 Stop by our retail shop and see for  yourself! Both feature really good fixie cranksets and look traditional. However, classic Italian styling and pedigree are priceless.
The Focale 44 (F44) Relax is an awesome super uber urban fixie featuring one-piece flat bar & stem! The plastic seat and pedals show that this bike is keeping up with what riders currently want.
The gold anodized hubs offer a dramatic contrast to the subdued swamp green or dark grey available finishes.  However for $300 less and similar spec to boot, the Solo may seem like an option if you want to give fixie riding a go!
The Giant Bowery is one of the few Alloy frame fixie track bikes on this list, but alloy makes for a lighter and stiffer ride than steel.  However steel offers a more comfortable ride, due to its natural properties of absorbing some road shock, instead of transfering it straight to your bum or spine and wrists.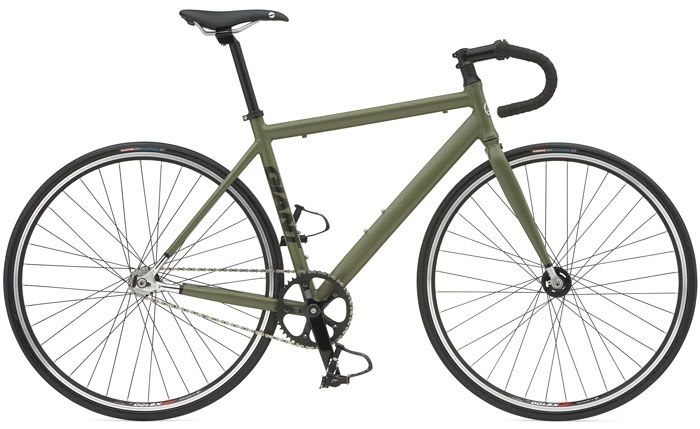 Many riders find stiff, lightweight alloy the way to go in a velodrome, but on real world streets filled with pot holes and other hazards, steel is a popular choice.  The Bowery offers a very cool retro road saddle with rivets (ala Brooks) along with double-leather straps!  At $799, the Giant Bowery is $200 more than the Solo, but $200 is…$200!
The Specialized Langster, like the Giant Bowery, features a lightweight alloy frame, but also comes with carbon forks, and Sugino Zen 42T Messenger Cranks!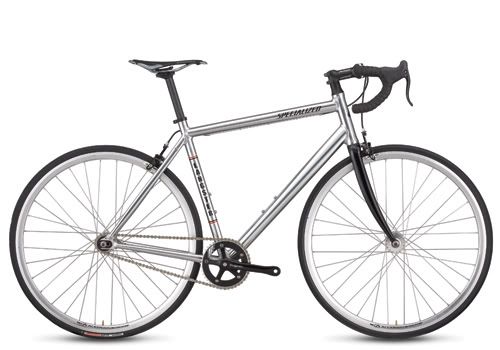 Is it worth $900 more ($1,499rrp)than the Solo?  You can definitely add-on carbon forks and Sugino Zen Messenger Cranks for a lot less than $1,000 to a Solo , but then again, Specialized has a great name and is a very well known brand!
The Trek T1 is a very HOT and SEXY track bike with an alloy frame and carbon fork! You get very serious looking Bontrager Select track wheels, along with an integrated, sealed cartridge bearing alloy headset, along with Cane Creek 3 Brakes w/ Shimano R400 levers!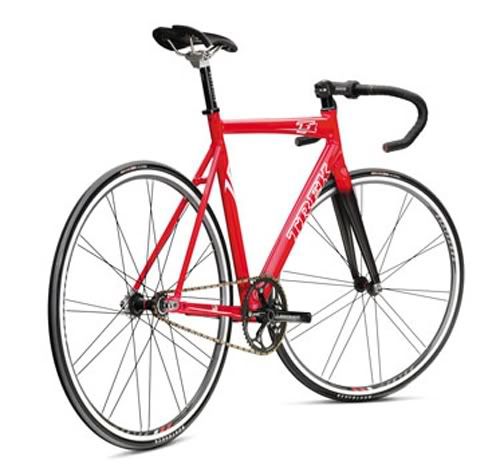 You even get a Dura-Ace 15T track cog! The price to sit on one and take home is only $2,899.  Is it worth it? The Hydroformed Alloy tubes look very sexy and tough, while providing ZERO-flex, so eventhough it may be like comparing a Chevrolet Corvette to a Suzuki Swift, people looking to get the awesome Trek T1 may not be concerned that it costs $2,300 more than the Solo!
The Charge Plug is one of many sick bikes from Charge, a relatively new bike company in the UK that makes complete bikes, frames, parts, and soft goods that cater to riders who want something a bit different from mainstream companies.
The Charge Plug at $1,149 features a Tange plain gauge, heat treated frame, along with Tange Chromoly forks.  Some of the nicer parts include a Sugino RD2 Messenger 42T crank w/ 170mm arms, Wellgo LU-962 pedals, Alex DM18 Rims and their own comfortable Charge Spoon saddle.  The Cileto is similarly spec'd, but has a fully lugged frame & fork, double toe-straps and built-in chain tensioners!  If you need your fixie to say "Charge" on it, then the Cileto isn't for you, but since most riders ride bikes w/o decals, no one will know that you only paid $899 (unless you tell them), since the Cileto has removable decals.
Last but not least, the iconic Surly Steamroller frame & fork for $999 is great if you have some fixie parts laying around, and want to build up your own fixie.  As purists say, "Fixies are built, not bought"…and "you don't make friends with salad".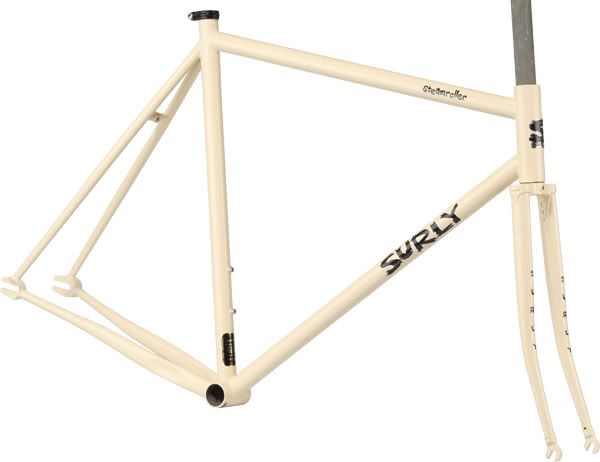 If you are a purist, you won't mind saving up and putting together a $2,000 fixie, the Surly frame & fork is a great place to start!  The Cileto also features a 4130 chromoly frame & fork with lugs, but you get a complete bike for the same price!
The CELL's great range of fixed gear track bikes is a great way to introduce yourself to riding a fixie or flipping the rear wheel over and riding single speed!  Every bike mentioned above is a great bike and is perfect for someone, however if you just want to have a go, and don't want to shell out much dosh, the Mallet, Solo, or Cileto is a GREAT bike to get you started!